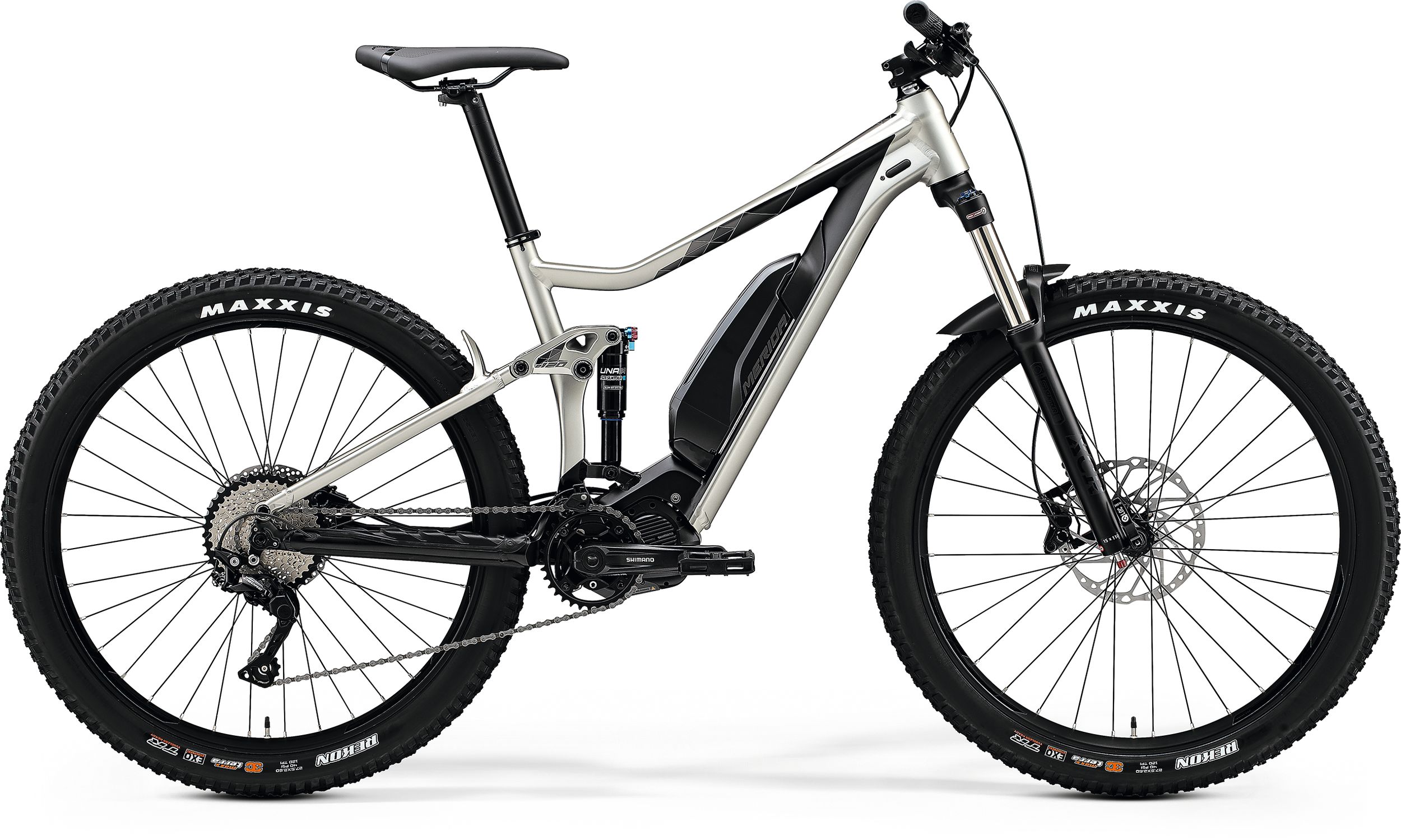 HFS-hydroforming Prolite 66 triple butted aluminium frame with aggressive trail geometry and 120 mm rear wheel travel – Shimano STePS E8000 motor allows for short chain stays delivering agility. 'Smart Entry' cable routing for rattle free running. Casting motor bracket creates an integrated appearance of the motor into the frame as well as provides an extremely strong connection between frame and motor.
A dropper post is allowing the rider to get the saddle out of the way when the gradient gets steeper, giving him/her more space to manoeuver and control over their bike. The fitted dropper posts featuring internal cable routing and remote levers, creating a cleaner look and allowing easier 'on the go' saddle height adjustment.
650B+ wheels featuring 35-40 mm wide inner width rims and 2.8″ tyres which are hugely capable when the going gets rough but also offer loads and loads of up-hill traction, cornering grip, puncture resistance and cushioning, without being draggy or sluggish. Most models offer tubeless ready rims and tyre configurations making a conversion to tubeless incredibly straightforward.
SHOCK
SUNTOUR UNAIR TR LOR8
BRAKE FRONT
Shimano MT-420
BRAKE REAR
Shimano MT-400
ROTOR REAR
Shimano RTEM300
HANDLEBAR
MERIDA Expert eTR
HANDLEBAR STEM
MERIDA Expert eTR
DERAILLEUR (R)
Shimano Deore Shadow+
SHIFTER REAR
Shimano Deore
SEAT CLAMP
MERIDA Expert clamp
CHAINWHEEL
Shimano CRE70-B
CRANK SIZE
Shimano FC-E8000
HUB FRONT
Shimano MT400-B
LIGHT FRONT
CG-119PG-BLACK(1)
FENDER
C093-02F + C093-02R